Celebrate the sky with the AAAP at the Mingo Observatory's last regular star party of 2014, 6:30 PM, Saturday, October 25, 2014.

Looking Southwest just before Sunset, Mars, Moon, Saturn and Sun in that order from left to right. After the Sun sets, followed by the Moon setting Asteroids Ceres and Vesta appear as the sky darkens. Ceres, closer to the Moon, leaves Vesta (Magnitude 7.27) the better target of the two.  That is only the beginning of the night's sky offerings. Marvel at the wonders of the universe using the telescopes inside AAAP's Mingo Observatory and the member telescopes stationed outside. See the screenshots of www.Stellarium.org sky simulation. Planetarium programs include sky shows and lecture on spectroscopy in astronomy.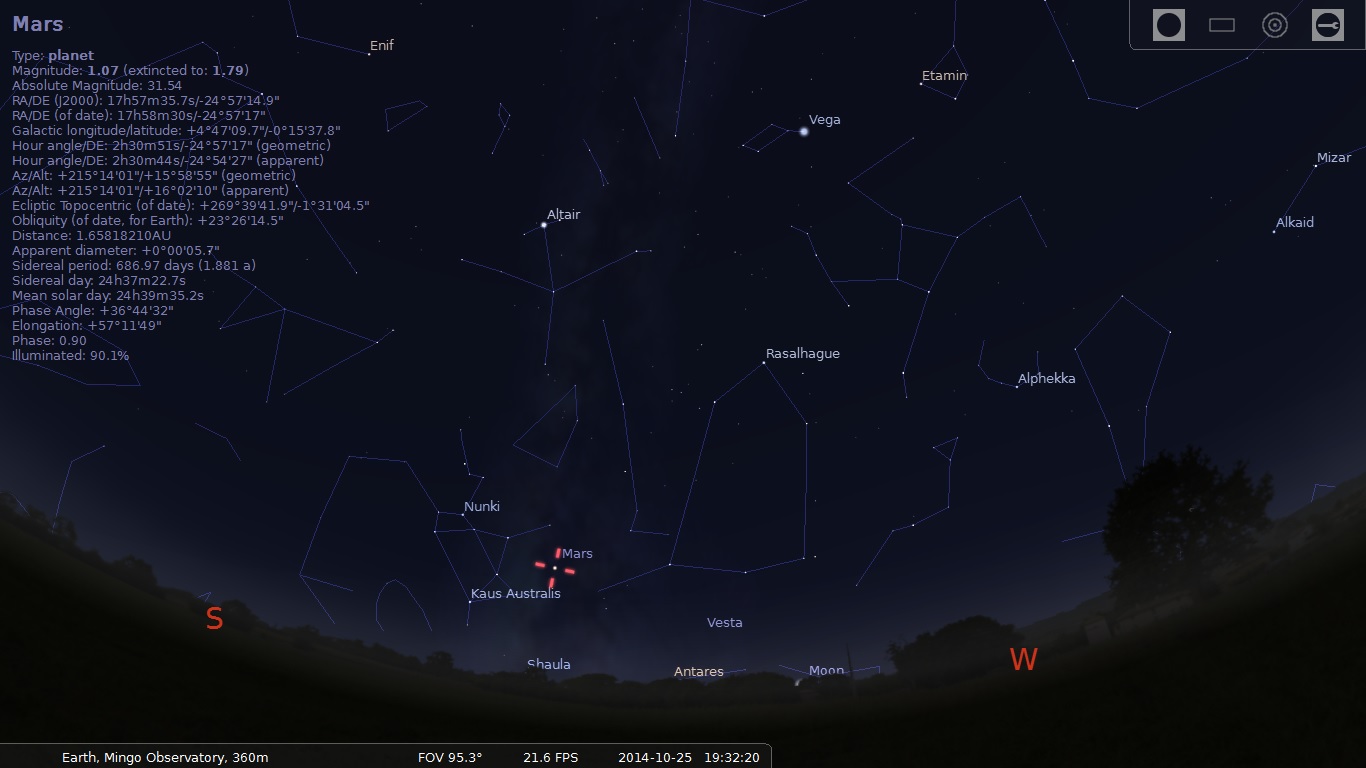 Mingo https://nightsky.jpl.nasa.gov/event-view.cfm?Event_ID=56006
Click on the links for specific star party information including driving directions.